Hi folks.  Twitter messed up today.  They started rolling out a new design for their desktop users and it's pure garbage: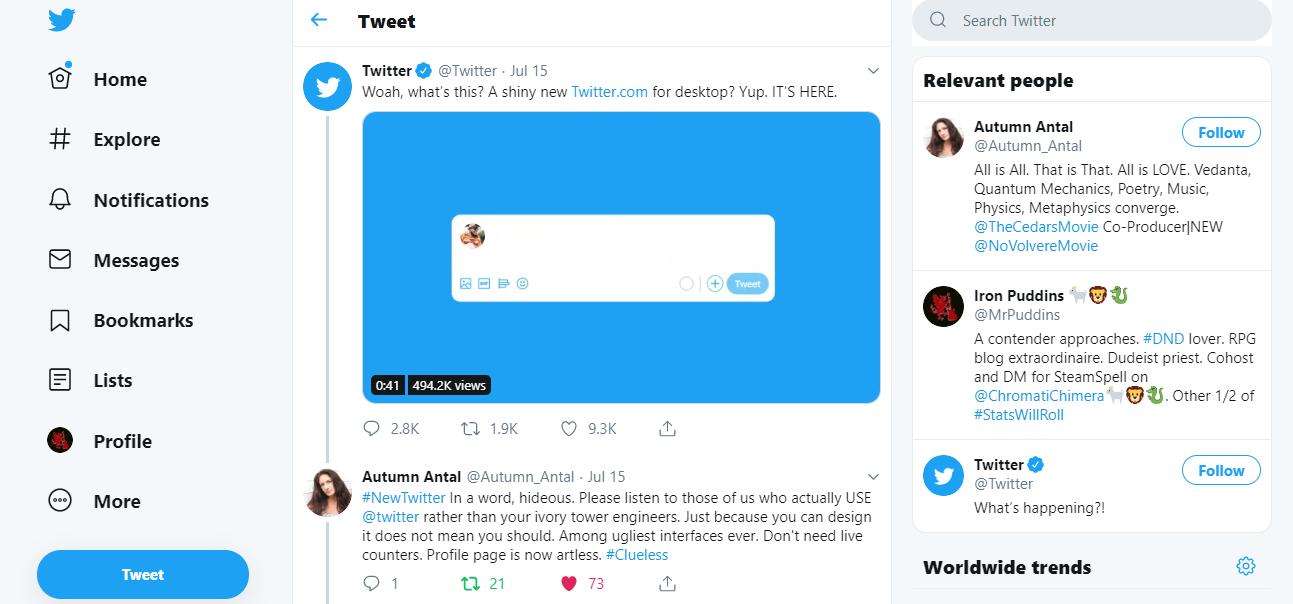 And here's the kicker….YOU CAN'T REVERT BACK TO LEGACY TWITTER THEM.  They're forcing this onto you with no recourse.
So what to do?  Well, we can tell twitter that we're something we're not to fool them into displaying the old theme.  This will delve into user agent switching for your browser.
User Agent Switching
What is user agent switching?  Every time you visit a website, your browser tells the website what it is using to display the information.  This is the user agent…just a small string of text that tells the site what Operating System and browser you are using.  There is a detailed explanation over at How-To Geek that covers user agents and how they work so if you're interested, please do read their excellent write up there.
If you're on board with fixing things…please read on.  We're going to change the user agent that twitter.com thinks you're using.
Chrome
If you use Chrome, go to the chrome web store and install the following add-on: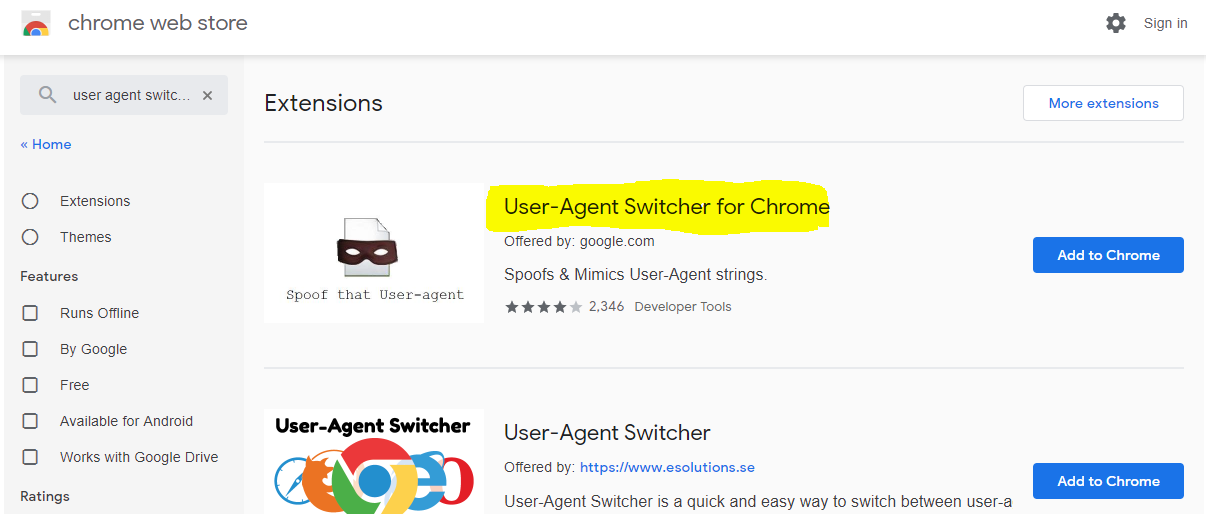 Once installed, the icon will appear in the standard location in the top right hand side of your browser.  Right click the icon and choose options.  Then select "Permanent Spoof List" and type twitter.com in the space provided and use the drop down to select Internet Explorer 10.  Then click the "Add" button.
So things should look like this:


From here you'll have to logout of twitter and clear all your cookies out.  Now go and log back into twitter and you should have the legacy theme back in play.
Firefox
Here's what you can do with Firefox.  Same type of solution, we fix things by switching the user agent of the browser.  Go to the Firefox add-on site and search for user agent.  Install the following:


Add this to Firefox and then the add-on will appear in the top right hand corner of your browser.  Click on the icon and using the drop down menu select Internet Explorer…then click the following: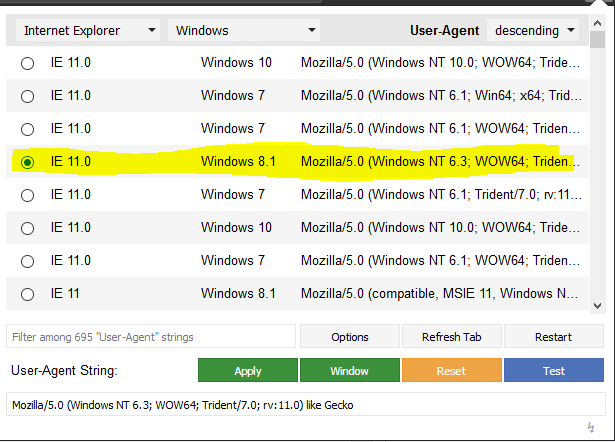 Next right click on the add-on and manage extension.  Then choose the options tab:
In the section for 'White-list mode' type twitter.com and ensure the radio button for white-list mode is enabled/selected: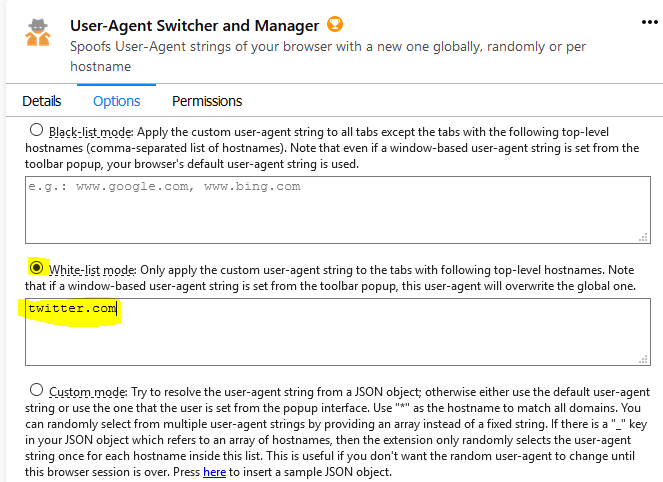 Next click save at the bottom of the page.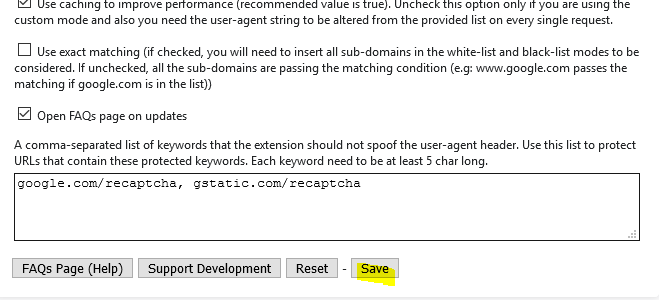 Now close the extension tab and right click the add-on icon in the top right hand corner.  Select 'switch to white-list mode'.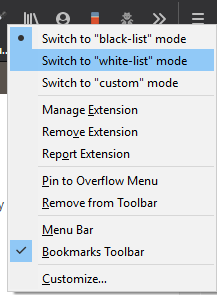 Next, log out of twitter and clear all your cookies for twitter.com.  Keep in mind that this might not work for very long as Twitter will continue to roll out their theme using no opt out or opt in ability to more and more browsers and platforms.  Also keep in mind that you may have to work a bit with the custom browser agent strings for your platform (Mac, Linux, etc) in order to get a winning combination that allows for legacy twitter to work.
If you find an agent that works for your operating system, please share it below so that we can help one another figure stuff out!  Please keep in mind I have tested this in Chrome and Firefox (both current as of July 17, 2019) on Windows 10 (no 1903 feature installed).  Good luck and please remember to tell others about this post who are struggling with the new 300% zoom theme.  Also remember to tweet about this using #bringBackLegacyTwitter